Trucking Equipment Sales in Chicago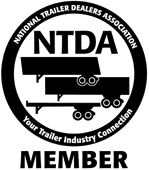 Fleet Equipment Center is number one in Chicago and one of the top companies in the entire state of Illinois because of the quality products and services we offer. We have garnered a stellar reputation in trucking equipment sales because of the quality products and services we offer and the fact that we sell only the top brand names in the trailer and yard truck industry. We take pride in selling only the highest quality vehicles while making sure that they are also in top mechanical condition.  Please take a look at our inventory below. For financing customers, download a credit application here!

2009 Direct 48' Steel Drop Deck
$22,850
Point to any photo below to enlarge, click to enlarge even more!
New or Used:
Used
Listing#:
643528 (2 units)

Contact

Fleet Equipment Center Inc
Andy Pritchett
630-739-4330
Email Seller

Stock#:
Type:
Trailers
VIN#:
Category:
Drop Deck
Mileage:
n/a
---

Axle Configuration:
Spread
Brake Condition:
All Brakes 50% or Better
Color:
Black
Composition:
Steel
Condition:
Above Average
Drop:
20"
Financing:
Yes
Floor Type:
Wood
Frame Weight Rating:
80,000
Gawr:
20000
Gvwr:
70,151
Inspections And Stickers:
New FWHA Furnished
King Pin Setting:
20"
Length:
48'
Main Deck:
38'
Number Of Axles:
Tandem
Structural Damage:
No
Suspension Type:
Air Ride
Tire Condition:
All Tires 50% or Better
Tire Size:
22.5LP
Title Information:
Clear Title
Top Deck:
10'
Wheels:
All Steel
Width:
102"
Winches:
Sliding Roadside
All information listed is believed accurate. Pictures, specifications, prices, and all information are subject to change and correction without notice. All liability is expressly disclaimed.